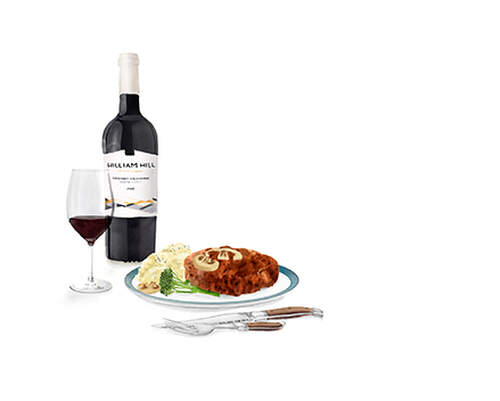 Illustration by Ollie Maxwell.
BEEF TENDERLOIN STEAKS WITH MUSHROOM SAUCE
BEEF TENDERLOIN STEAKS WITH MUSHROOM SAUCE
Ingredients
6 tablespoons unsalted butter
12 ounces mixed mushrooms, coarsely chopped
Kosher salt
Pepper
2 cups chicken stock or low-sodium broth
2 tablespoons demiglace (1.5 ounces)
Four 6-ounce center-cut beef tenderloin steaks
2 tablespoons extra-virgin olive oil
Instructions
1. Preheat the oven to 450°. In a large cast-iron skillet, melt 2 tablespoons of the butter. Add the mushrooms and cook over moderate heat until golden brown, 10 minutes. Season with salt and pepper. Add the stock and demiglace and bring to a boil. Simmer the sauce until thickened, 10 minutes. Whisk in the remaining 4 tablespoons of butter and season with salt and pepper. Transfer the mushroom sauce to a medium bowl or saucepan and keep warm. Clean the skillet.
2. Heat the skillet. Rub the steaks with the olive oil and season with salt and pepper. Sear over moderately high heat until browned, about 2 minutes per side. Transfer the skillet to the oven and cook the steaks until an instant-read thermometer inserted in the thickest part registers 125°, 6 to 8 minutes. Transfer the steaks to a work surface and let rest for 5 minutes. Serve the steaks with the mushroom sauce.