Estate Tasting
Enjoy an in-depth exploration of our Napa Valley Chardonnays and estate-grown Bordeaux-varietal wines. Paired with curated bites to complement both the prominent notes and subtle nuances of our most renowned releases, this seated outdoor tasting celebrates the essence of our estate and winemaking philosophy.
$45 per person. $25 for Essential Wine Club Members and included for Estate Wine Club Members.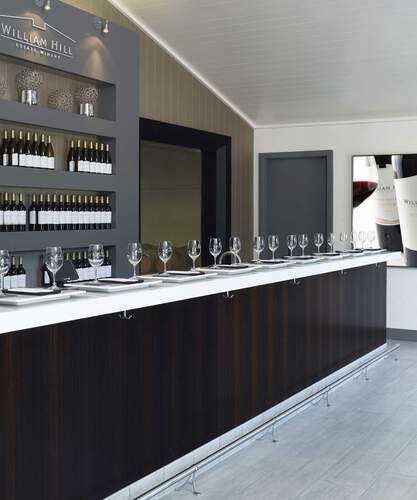 Overlook Tasting
Join us for a flight of four William Hill Estate wines on our stunning terrace. In this seated outdoor tasting, one of our friendly Estate hosts will take you through a mix of our most popular favorites as well as small-lot and winery-exclusive wines.
Please allow 45 minutes.
$30 per person. Included for William Hill Estate Wine Club Members (up to 4 guests). Reservations are required.
We have enhanced health and safety practices and continue to follow best-in-class guidelines to ensure you can enjoy your tasting as safely and comfortably as possible. CLICK HERE for details on what we're doing to keep everyone healthy and safe — including what you need to do as you prepare for your visit.