Estate Tasting
Enjoy an in-depth exploration of our Napa Valley Chardonnays and estate-grown Bordeaux-varietal wines. Paired with curated bites to complement both the prominent notes and subtle nuances of our most renowned releases, this seated outdoor tasting celebrates the essence of our estate and winemaking philosophy.
$45 per person. $25 for Essential Wine Club Members and included for Estate Wine Club Members.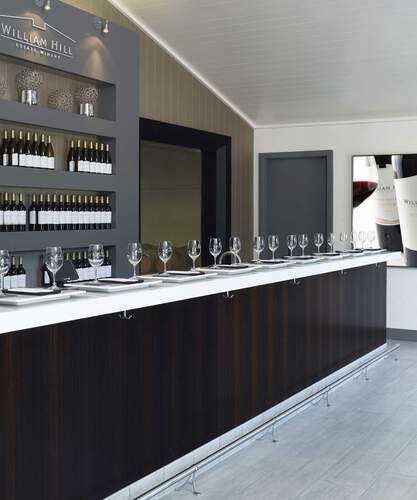 Overlook Tasting
Join us for a flight of four William Hill Estate wines on our stunning terrace. In this seated outdoor tasting, one of our friendly Estate hosts will take you through a mix of our most popular favorites as well as small-lot and winery-exclusive wines.
Please allow 45 minutes.
$30 per person. Included for William Hill Estate Wine Club Members (up to 4 guests). Reservations are required.
Arbor Picnic Basket Tasting
Our Arbor Picnic Basket Pairing is another opportunity to enjoy our glorious views. We pair five of our meticulously crafted wines, including four tasting room exclusive Chardonnays and one estate red wine, with a picnic basket of culinary delights sourced from local purveyors. Available Friday through Saturdays by appointment.

Arbor Picnic Basket Pairing $100 per person.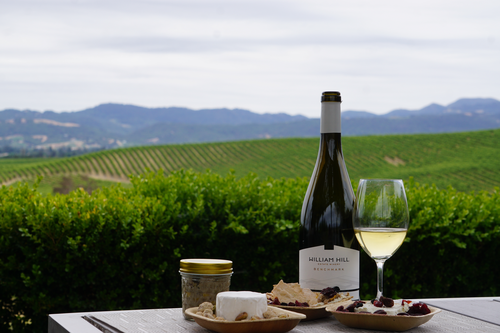 First Saturdays 
Join us on the first Saturday evening of the month, from June through October, and bask in the stunning panorama at our beautiful estate. As the warm sun sinks below the horizon, bathing the sky in vibrant shades of orange, pink and gold, there may be no better place in Napa Valley to be sipping wine. Each First Saturday will have a different curated wine and food pairing. Seating is limited.
Lobster Dinner
Unfortunately for the lobsters, the wine is for guests only. Join us on October 8, from 5:30 – 8pm, as we unleash the mother of all lobster dinners, featuring Napa Valley wines and views that can't be beat. This feast includes passed hors d'oeuvres such as ahi tuna tartar and wild mushroom crostini, followed by a family-style meal of lobster dinner favorites and a strawberry shortcake dessert. You are guaranteed to leave full, happy and possibly buttery.

Estate club members will receive two complimentary tickets. Essential club members will receive member pricing for up to four guests.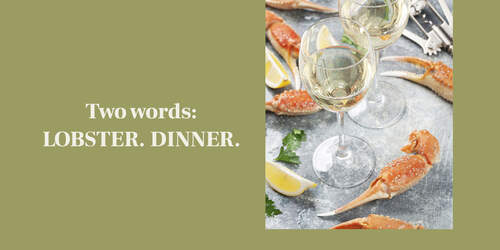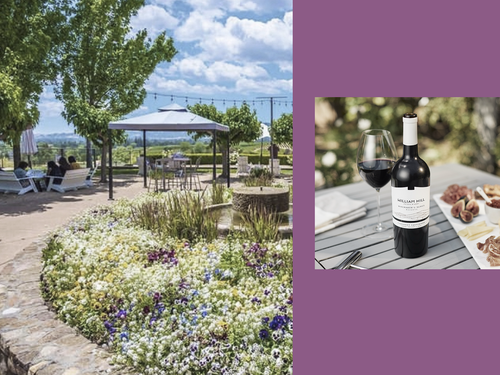 Because fall always feels like it's gone in 5 minutes.
Going from our car to our front door without breaking a sweat never felt so good! We're celebrating fall the best way we know how…wine, food and views.

Join us Sunday, November 6, from 2 – 4pm as we cheers to fall with William Hill wines, an antipasti station and passed hors d'oeuvres like short rib sliders, ahi tuna tartar and wild mushroom crostini.

$75 per person. Reserve your ticket today.
We have enhanced health and safety practices and continue to follow best-in-class guidelines to ensure you can enjoy your tasting as safely and comfortably as possible. CLICK HERE for details on what we're doing to keep everyone healthy and safe — including what you need to do as you prepare for your visit.