WILLIAM HILL HAS PARTNERED WITH MEALS ON WHEELS AMERICA
We're proud to partner with Meals on Wheels America to help make a difference and create moments of connection in people's lives. Nutritious meals, companionship and a watchful eye on the health and safety of those in need are provided at the core of our shared commitment.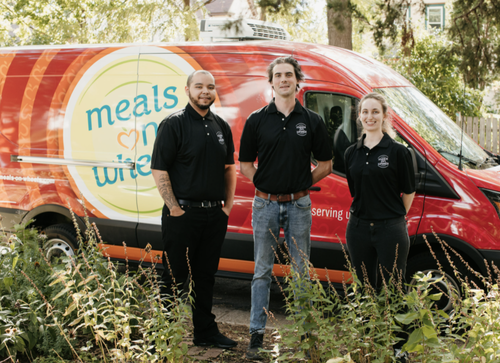 More Than a Meal
Delivering so much more than a meal, the Meals on Wheels volunteers help prevent social isolation and offer a heartfelt bond to those unable to shop or prepare a meal.
Find out how MOW volunteers have made a difference in senior's lives: HTTPS://WWW.MEALSONWHEELSAMERICA.ORG/BLOG
Learn More
What is William Hill doing to support Meals on Wheels?

William Hill has partnered with Meals on Wheels, (in states where legal, void in CA), and for every bottle of William Hill purchased, William Hill will donate $5 to Meals on Wheels America.
Ready to Help? MAKE A DONATION
Explore more ways that you can make a difference with MEALS ON WHEELS