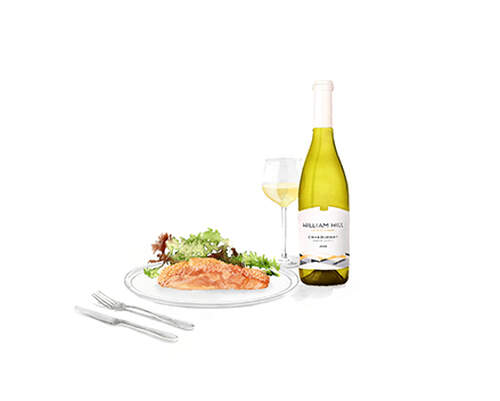 Illustration by Ollie Maxwell.
Ingredients
3 tablespoons toasted wheat germ
1 tablespoon yellow mustard seeds, crushed
Four 6-ounce skinless salmon fillets
Salt and freshly ground pepper
2 1/2 tablespoons Dijon mustard
1 1/2 teaspoons dry mustard
1 tablespoon canola oil
Instructions
1. In a shallow dish, combine the wheat germ and mustard seeds. Season the salmon fillets with salt and pepper. In a bowl, blend the Dijon mustard with the dry mustard and spread it over the skinned side of the fillets. Dip the mustard side of the fillets in the wheat germ mixture until thickly coated.
2. In a nonstick skillet, heat the oil until shimmering. Add the fillets, crust side down, and cook over moderately high heat until browned and crisp, 3 minutes. Turn the fillets and cook over moderate heat until barely cooked in the center, 3 minutes longer. Transfer the salmon to plates and serve crust side up.